Sanna Kannisto
Observing Eye
---
Press Download
Pressedownload
Der Pressedownload darf nur im Zusammenhang mit einer Buchbesprechung verwendet werden. Für die Illustration einer Buchbesprechung können nur bis zu drei Bilder genutzt werden. Für andere Textformate und Nutzungszwecke (wissenschaftliche Vorträge, Werbung oder ähnliches) bitten wir Sie, vorab mit uns in Kontakt zu treten, um mögliche Fragen zu Honorarkosten, Nutzungsund Urheberrechten zu klären. Die bereitgestellten Bilddaten dürfen nicht manipuliert, beschnitten oder zweckentfremdet verwendet werden. Die Pressebilder dürfen nur mit dem vollständigen Bildtitel, dem Namen des Künstlers und/oder Urhebers sowie mit dem Hinweis auf den Hatje Cantz Verlag veröffentlicht werden. Bitte beachten Sie außerdem im Einzelfall die Reproduktionsbedingungen der VG Bild-Kunst Bonn bzw. der internationalen Verwertungsgesellschaften für Bildende Kunst.
Sanna Kannisto
Cover download
---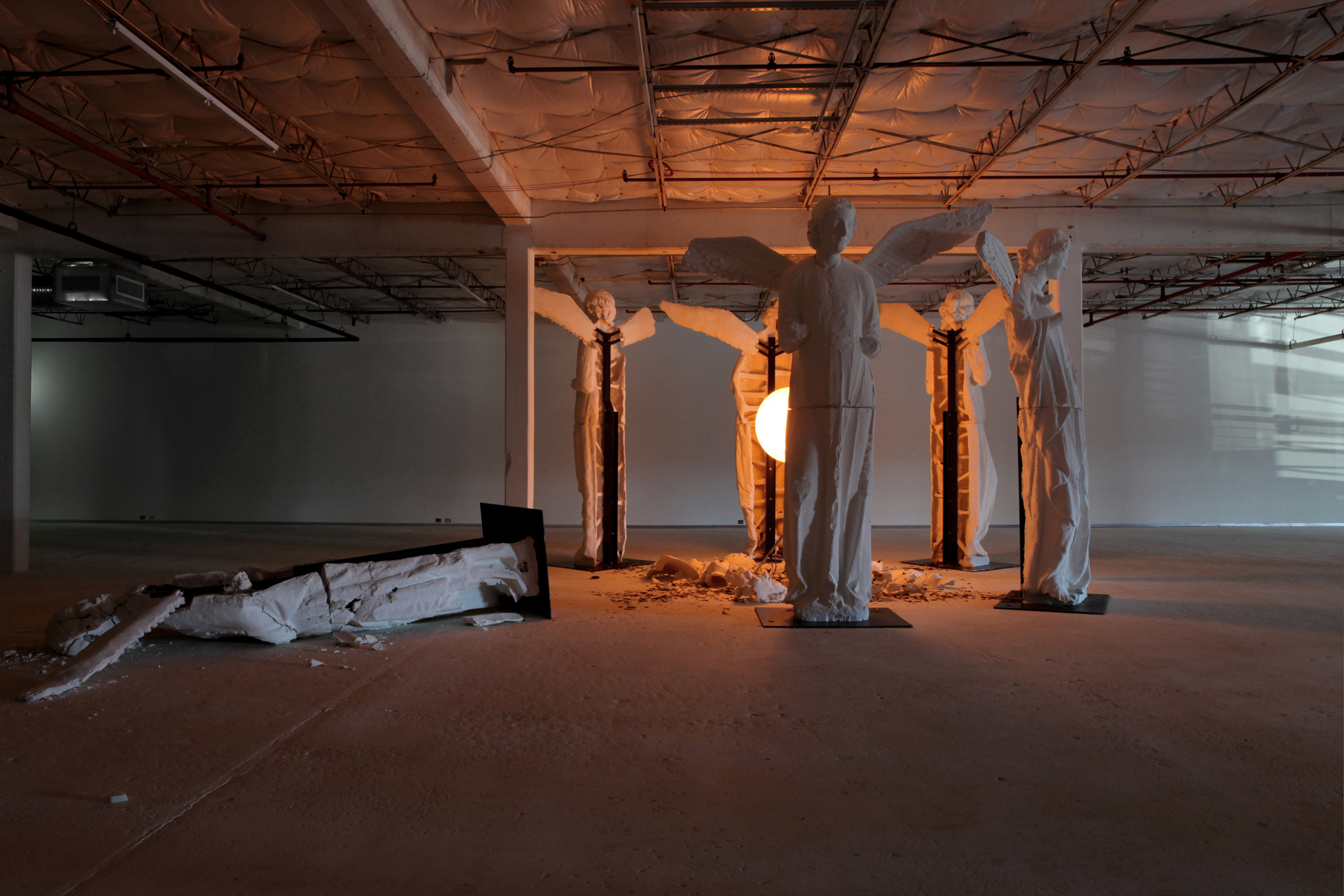 Loris Gréaud
JPEG-Format (2.071 KB)
‪2362 x 1575‬ Pixel
"© Loris Gréaud, Gréaudstudio, Private Collections."
Download
| Like a Painting: A Precise Look at Every Detail of a Bird
Sanna Kannisto
Sanna Kannisto's métier is nature photography. Like her role models, she considers herself both a scientist and an artist. And, in fact, her analytical gaze is in no way inferior to her creativity and passion. She creates moments of unusual beauty that also shed light on what has been previously concealed. Kannisto has her own method for taking pictures of birds, photographing the animals in front of a brilliantly lit, white background. Removed from their usual surroundings, every detail appears in matchless clarity, allowing for precise study. At the same time, this results in a unique visual aesthetic: the feathers glow brightly, the beating wings take on a majestic quality, and the deep black eyes of the birds seem to gaze hauntingly at the camera. The patience required to produce these pictures has paid off , since it is hard to imagine more beautiful photographs of birds.
An exclusive edition is also available for this publication.
SANNA KANNISTO (*1974, Hämeenlinna, Finland) studied photography at the Turku School of Art and Communication and the University of Art and Design in Helsinki. Her work is represented in many exhibitions and renowned collections. In 2017, she won the William Thuring Prize from the Finnish Art Society.
EXHIBITIONS
Finnish Museum of Photography , Helsinki
June 10–September 13, 2020 
Museum für Photographie,Braunschweig ​
July 11-September 27, 2020