Platon Issaias / Yiorgis Yerolymbos
Athens as a Project
---
Press Download
Pressedownload
Der Pressedownload darf nur im Zusammenhang mit einer Buchbesprechung verwendet werden. Für die Illustration einer Buchbesprechung können nur bis zu drei Bilder genutzt werden. Für andere Textformate und Nutzungszwecke (wissenschaftliche Vorträge, Werbung oder ähnliches) bitten wir Sie, vorab mit uns in Kontakt zu treten, um mögliche Fragen zu Honorarkosten, Nutzungsund Urheberrechten zu klären. Die bereitgestellten Bilddaten dürfen nicht manipuliert, beschnitten oder zweckentfremdet verwendet werden. Die Pressebilder dürfen nur mit dem vollständigen Bildtitel, dem Namen des Künstlers und/oder Urhebers sowie mit dem Hinweis auf den Hatje Cantz Verlag veröffentlicht werden. Bitte beachten Sie außerdem im Einzelfall die Reproduktionsbedingungen der VG Bild-Kunst Bonn bzw. der internationalen Verwertungsgesellschaften für Bildende Kunst.
Platon Issaias / Yiorgis Yerolymbos
Cover download
---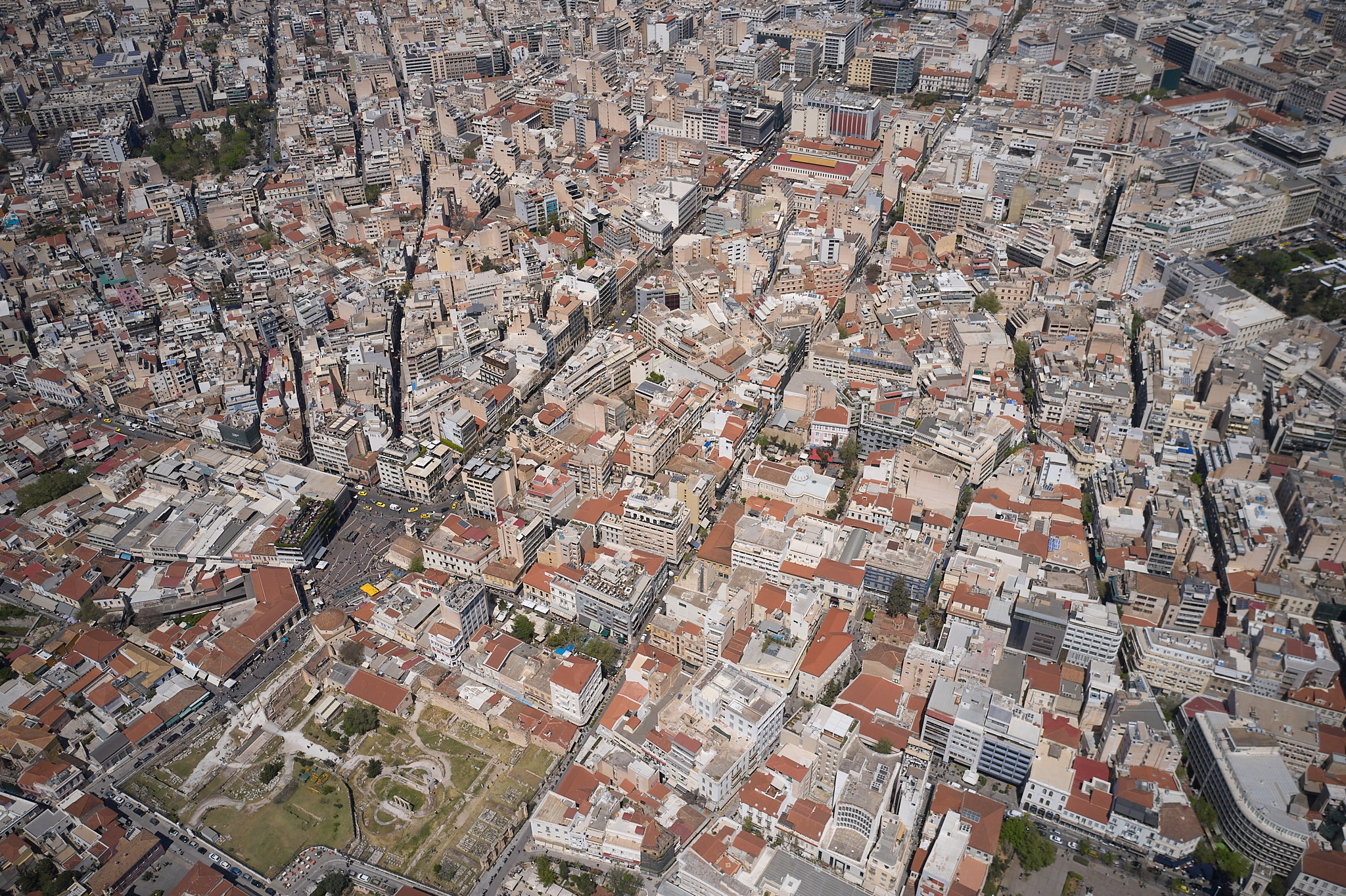 Platon Issaias / Yiorgis Yerolymbos
JPEG-Format (2.739 KB)
‪2048 x 1364‬ Pixel
© Yiorgis Yerolymbos
Download
| Living Organism Athens: Architecture in Transformation
Platon Issaias / Yiorgis Yerolymbos
Athens as a Project is an interdisciplinary publication at the intersection between architecture and photography with a wider reference to contemporary art and urban history. With a particular focus on current metropolitan phenomena and the transformation of cities, it presents the findings of decade-long research project conducted by Platon Issaias on Athens and the specifics of Greece's urban environments that contribute to broader a discussion of the complex politics of urban development in the Mediterranean and the Global South. Partnering with photographer Yiorgis Yerolymbos, Issaias offers original and unique perspectives on the city of Athens, its architecture, recent history, and contemporary life. Texts, architectural drawings and photographs form an Atlas of Athens encompassing exemplary projects, atmospheres and everyday practices―that go beyond the effects of the economic crisis of the 2010s and the ongoing pandemic.
PLATON ISSAIAS (*1984, Athens) is Head of Projective Cities, an MPhil programme in Architecture and Urban Design at the Architectural Association. He is a founding member of Fatura Collaborative, a research and design collective established in 2009.
YIORGIS YEROLYMBOS (*1973, Paris) studied photography and architecture in Greece and the UK. His photography has been published internationally. Most notably, he captured the ten-year development of Renzo Piano's Stavros Niarchos Foundation Cultural Centre, in the stunning photographic essay Orthographs.