Brandon Lipchik
Moonbeams of Allegory
---
Press Download
Pressedownload
Der Pressedownload darf nur im Zusammenhang mit einer Buchbesprechung verwendet werden. Für die Illustration einer Buchbesprechung können nur bis zu drei Bilder genutzt werden. Für andere Textformate und Nutzungszwecke (wissenschaftliche Vorträge, Werbung oder ähnliches) bitten wir Sie, vorab mit uns in Kontakt zu treten, um mögliche Fragen zu Honorarkosten, Nutzungsund Urheberrechten zu klären. Die bereitgestellten Bilddaten dürfen nicht manipuliert, beschnitten oder zweckentfremdet verwendet werden. Die Pressebilder dürfen nur mit dem vollständigen Bildtitel, dem Namen des Künstlers und/oder Urhebers sowie mit dem Hinweis auf den Hatje Cantz Verlag veröffentlicht werden. Bitte beachten Sie außerdem im Einzelfall die Reproduktionsbedingungen der VG Bild-Kunst Bonn bzw. der internationalen Verwertungsgesellschaften für Bildende Kunst.
Brandon Lipchik
Cover download
---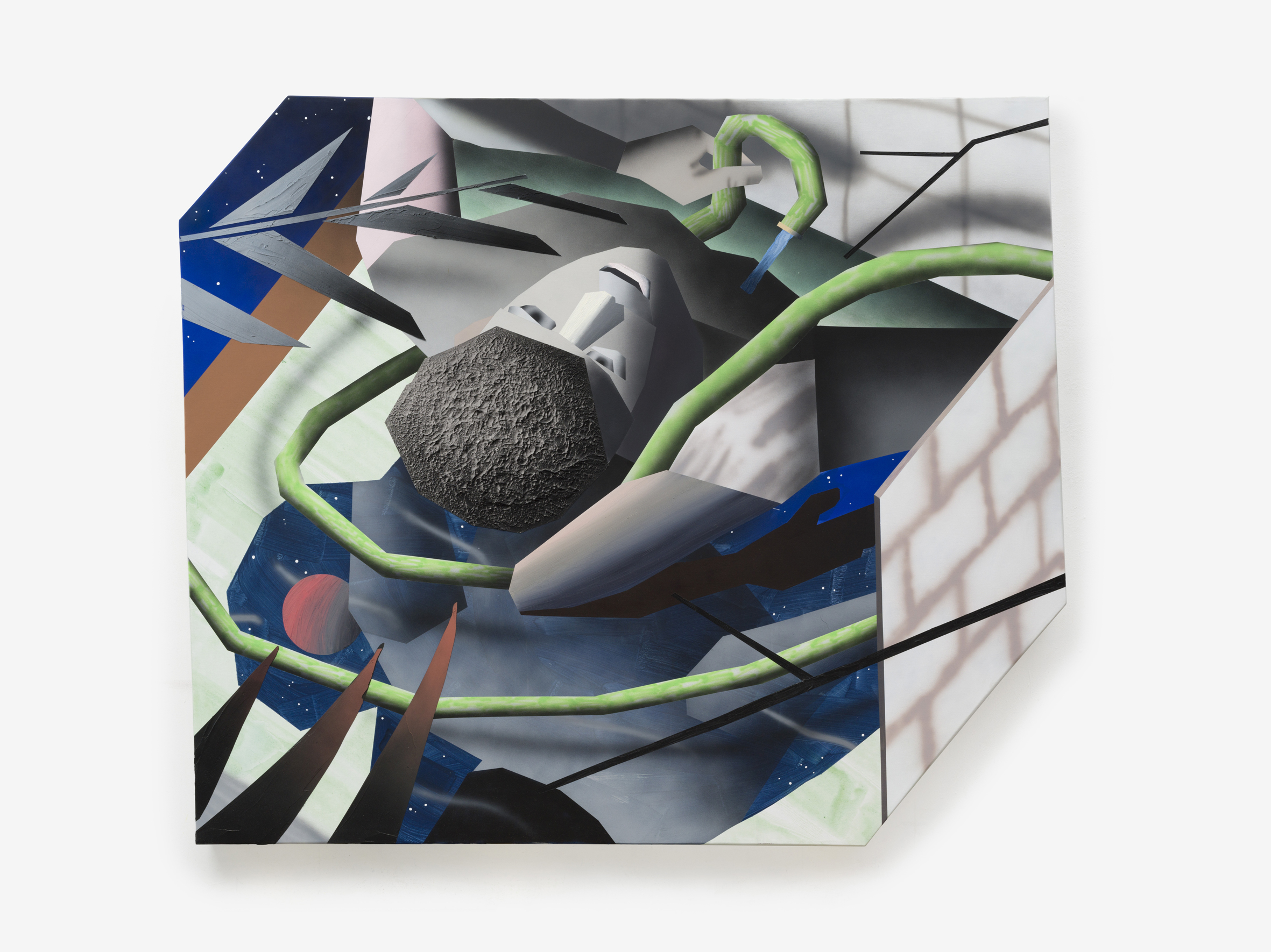 Brandon Lipchik
JPEG-Format (1.597 KB)
‪2362 x 1770‬ Pixel
Courtesy the artist und Robert Grunenberg, Foto: Roman März
Download
---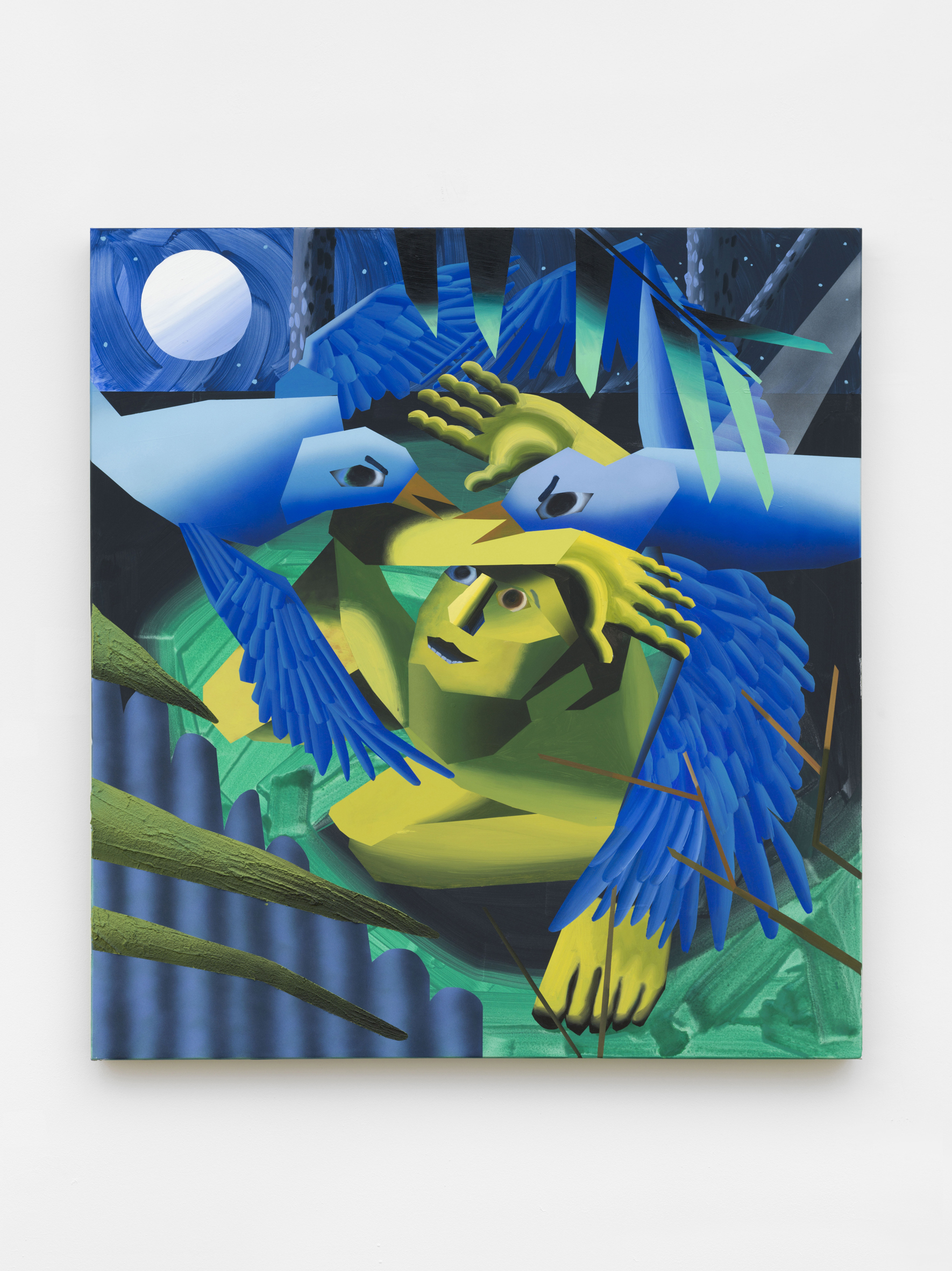 Brandon Lipchik
JPEG-Format (2.157 KB)
‪1770 x 2362‬ Pixel
Courtesy the artist und Robert Grunenberg, Foto: Roman März
Download
| Enigmatic Postdigital Painting
Brandon Lipchik
Nocturnal forest scenes and fantastic narratives, illuminated through spotlights that allude to Berlin's neonlit nightlife—the latest paintings, VR installations, and poems by American artist Brandon Lipchik offer glimpses into his very own surreal dreamscape. Like a director in a theater, he stages his digitally composed mythical and uncanny scenes full of erotic allusions, transforming them into a collage-like physcial presence on canvas. Between dense foliage reminiscent of Henri Rousseau and the computer game aesthetic of the 1990s, Lipchik creates a unique visual language. This richly illustrated publication is both: an exhibition catalog and a survey of the artist's oeuvre to date. A separately designed section presents Lipchick's VR works and provides insights into the post-digital practice of the emerging artist.
BRANDON LIPCHIK (*1993, Erie, PA) studied painting at the Rhode Island School of Design and at Brown University. He has had solo exhibitions in New York, Berlin, Santa Monica, Amsterdam and Paris; this is his first institutional solo show. He lives in New York and Berlin.
EXHIBITION
Kunstpalais Erlangen
July 30—October 23, 2022